3
0
Bien Air CA 20:1
This contra-angle has an irrigation system which is internal to the instrument – a world first. So your grip is not impeded by the irrigation line. The jet of physiological liquid is projected onto the drill shaft itself,providing perfect cooling, particularly when using implant guides for insertions. The CA 20:1 has a miniature head and is the lightest on the market. In addition, its shafts and gears are machined in stainless steel with high resistance to saline solutions.



Reference:
CA 20:1 1600632-001
CA 20:1 L 1600598-001
CA 20:1 L Micro Series 1600692-001

---
Longer service life The Most Durable
Implantology Handpiece on the Market
The drive system of the CA 20:1 L contra-angle has been optimized to withstand more than 1600 uses @70 Ncm. This substantially increases the instrument's service life.

---
Micro-Series. Welcome to a New Dimension.
Bien-Air's new generation Micro-Series models ally innovation with compact design, resulting in improved power and maneuverability. Up to 30% shorter and 23% lighter than traditional models, they have an easy grasp that allows for optimal work comfort with less strain on the hand, arm, and shoulder.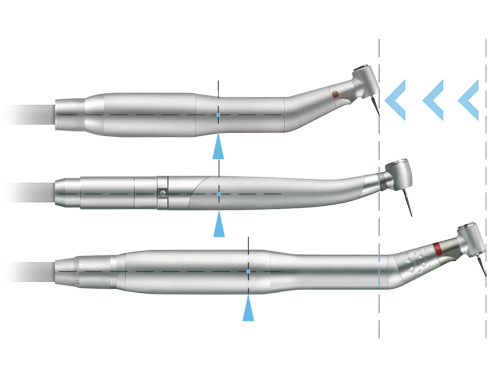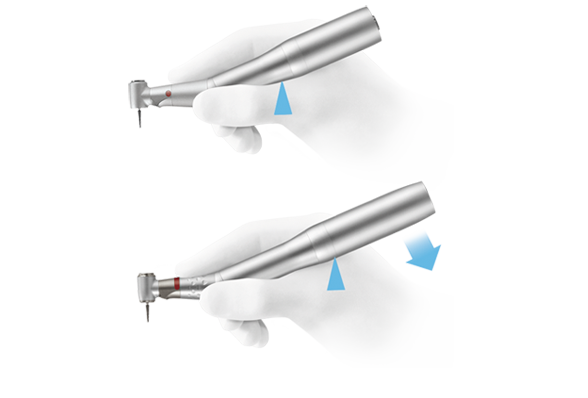 ---

Accu-Chuck™ bur-locking and rotation drive mechanism
This proven bur-locking and vibration-canceling system vouches for optimal stability and precision, no matter the rotational speed. Assembled with Bien-Air's Soft Push™ button, bur release is quick and easy.
---














Soft push
Bien-Air's unique push-button insert locking mechanism. Light pressure is all that is needed. Bur changing is quick and comfortable. This mechanism guarantees firm yet precise locking.
---
Dualook™ illumination
Combined with two dualook™ multi-strand optical glass conductors, unobscured intraoral visibility is guaranteed from wider angles.
---
| | CA 20:1 L |
| --- | --- |
| Transmission ratio | 20:1 |
| Maximum speed (rpm) | 2'000 |
| Head | – |
| Head diameter (mm) | 9.8 |
| Head size (mm) | 13.5 |
| Weight (g) | 87 |
| Noise level (dBa) | 57 |
| Spray system | Internal irrigation and Kirschner Meyer |
| Lighting system | Multi-strand optical glass technology |
| Coupling system | ISO 3694 & Bien-Air Micro-Series |
| Warranty | 1 year |
| Reference | CA 20:1 L 1600598-001 |
Should you need more information on the product, kindly write your details to us.


Please
login
as customer to write a review.
Should you need more information on the product, kindly write your details to us.